Where the Wild Things Are
Written by Maurice Sendak
Illustrated by Maurice Sendak
Reviewed by Brendon J. (age 7)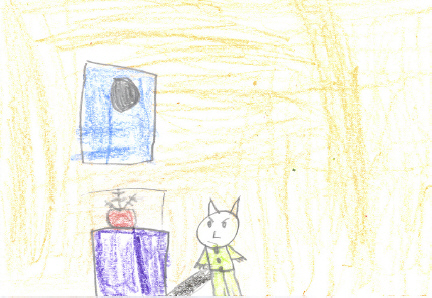 Max liked to wear a wolf suit. Max was chasing his dog and doing bad things so he had no supper and he was mad. Max?s mother called him a wild thing and sent him to his room. Then a forest grew in his room. He had a ship and went to where the wild things are. Max and the wild things had lots of fun together. They made him the king of the wild things. The wild things were nice and mean to Max. Then Max wanted to go back home so he got on his boat. He got home and smelled his supper on the table in his room. The supper was still hot. At the end of the book Max was a bad boy who became good.
I liked this book because it was funny. I liked that Max was chasing his dog. I liked the funny faces Max made. I like to see pictures so I liked the pictures in this book. I liked that the wild things looked scary. My favorite part of the book was when Max didn?t have his supper because he was bad. Max was a bad boy. I think this book was telling kids to be good and bad because sometimes kids are good and sometimes they are bad.
If you like funny and scary books you will like this one. I think this is a good book for second grade kids. This is my favorite book because it makes me feel happy. Sometimes I am bad, too.