Big Pig and Little Pig
Written by David McPhail
Reviewed by Bradley R. (age 8)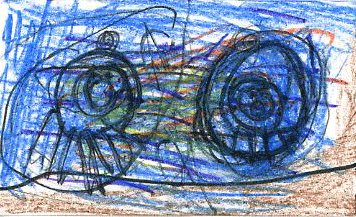 This story is about a big pig and a little pig standing in the sun. It is very hot outside. Big Pig digs a small hole because he wants to make a swimming pool. Then Little Pig digs a bigger hole because he wants his own swimming pool. After they dig their holes, they fill them up with water and jump in. Then they are nice and cool.
My favorite part of the story is when Big Pig and Little Pig dig their holes because they make their own swimming pools and create a big splash. My favorite character is Big Pig because he digs a small hole when he is so big. I like the pictures because they help tell the story.
You should read this story because it is funny when they both jump in their swimming pools. This story will make you laugh and wish you had a pool.