Spiderman and Friends
Written by Michi Fujimoto
Illustrated by Kensiu Chong
Reviewed by Timmy K. (age 7)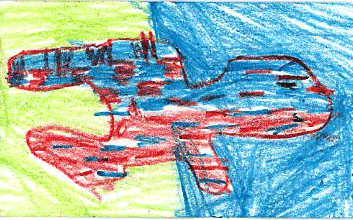 There is something different about the reptiles at the zoo. They want to escape from the cages. The kids at the zoo see something strange. The villains let the lizards go. Spiderman tries to get the lizards, but falls off the roof. He uses his web to save himself. Then he uses his web to capture the villains. The policemen thank him.
My favorite part is when Spiderman falls because he uses his web and doesn't get hurt. He is my favorite character because he can make webs with his hands. I like the pictures because they help tell the story.
You should read this book because it has a good ending. You will want to be just like Spiderman because he has exciting adventures and never gets hurt.