The Birthday Ban in Munchkin Land
Written by Den Ross
Illustrated by David Hohn
Reviewed by Alejandra Z. (age 9)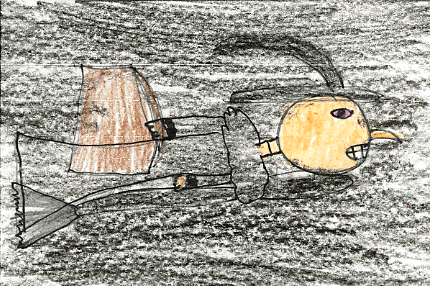 Do you believe in witches? In this book, the characters have a mission. The mission is that the boy and the girl have to take the witch out and put her in the tornado where she lives. They have to throw the witch in the tornado because she never lets the kids have a birthday party. How would you feel if you never got to have a birthday party?
My opinion is that this is my second favorite book. I like this book because the girl and the boy go out and trap the bad witch. I was glad they were able to trap the witch. My favorite part is the end because it is a happy ending. I like the pictures in the book because they are colorful. I enjoy reading books with lots of pictures and this book has a picture in every page.
I recommend this book because it comes from the author's imagination. I like it because it is a make believe book.