Sleeping Beauty
Written by Walt Disney
Illustrated by Disney
Reviewed by Rafael C. (age 8)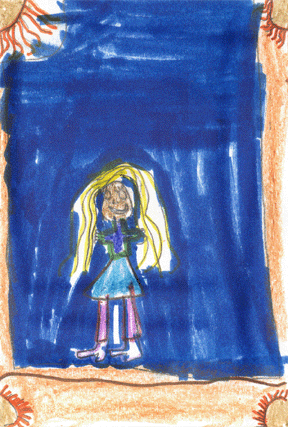 This story is about a princess named Aurora . On her sixteenth birthday she will put her finger on spindle wheel and die. An evil fairy named Maleficent didn't like Aurora when she was born. When Maleficent heard the news that the queen was having a baby she went staight to the castle and put an evil spell on Aurora. Sixteen years later, Aurora was with her animal friends in the forest and she found a prince and her dream came true.
I liked this book because the handsome prince was brave. I like the part when the prince was going to save Aurora because the evil fairy put everyone to sleep in the kingdom. This is a Walt Disney book.
I recommend this book to people that like fairy tales.