The Bear Detectives
Written by Stan & Jan Berenstain
Reviewed by Kaylissa B. (age 8)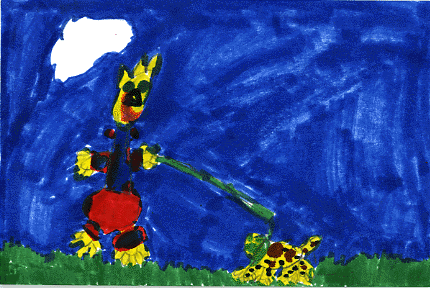 The Bear Detectives are on the trail of a pumpkin thief. They are trying to find out who stole Farmer Ben's prize pumpkin. Papa Bear looks in all kinds of places but only finds trouble. The little bears follow their detective guide and remind Pop to "look before you leap". The detectives finally use their nose to solve this mystery. Will they find the pumpkin?
This book is similar to the other Berenstain Bear books. Papa usually finds trouble and the kids help him out. I liked how the kids like to use their detective book to help them solve their mystery. It is good to read about things in a book. Books can answer a lot of questions. My favorite part was the ending but you will have to read the book to find out why.
If you like to read about the Berenstain Bears you will like this book. I think it is funny how they pretend to be detectives with a notebook and a magnifying glass. I recommend this book to students who would like to be detectives and go on an adventure.