Chrysanthemum
Written by Kevin Henkes
Illustrated by Kevin Henkes
Reviewed by Eva V. (age 8)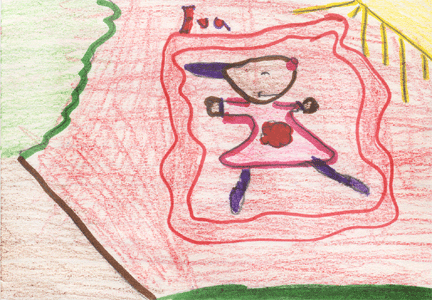 This story is about a little girl mouse and her name is Chrysanthemum. She liked her name because it's like a flower. Some of the girls in school said to her that her name has 13 letters. One day when Chrystanthemum finished school she went to her house started crying.
I like when Chrysanthemum was born because she was like a beautiful mouse. I think that Chrysanthemum is a beautiful name because it is about a flower. I like this story because it is nice and I like the pictures because they are beautiful.
I think that people should read the book because it is beautiful and the book is funny.