D.W.'s Lost Blankie
Written by Marc Brown
Illustrated by Marc Brown
Reviewed by Keila V. (age 10)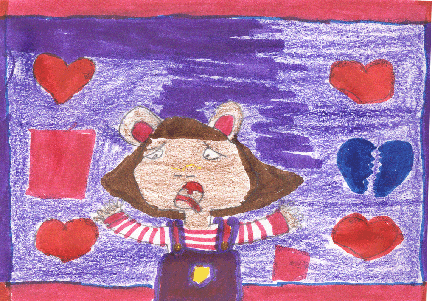 Do you have a blanket? D.W does, D.W is a little girl who goes to daycare, when she came back her blanket was gone. Her father and her brother Arthur helped look for the blanket. They looked in the car wash and the library, but it wasn't there. Then it was time for bed. D.W didn't want to go to sleep with out her blanket. Her mother came in, and then she gave her the blanket. Then she went to sleep.
My favorite part was when her mother came in and gave her the blanket and said, "You killed it". Also when she said "this doesn't smell or look like my blanket".
I recommend this book to anybody who has a blanket and who loses his or her blanket. My opinion of this book is the book was cool. Also it was funny.