Nate the Great and the Fishy Prize
Written by Marjorie Weinman Sharmat
Illustrated by Marc Simont
Reviewed by Zeb W. (age 8)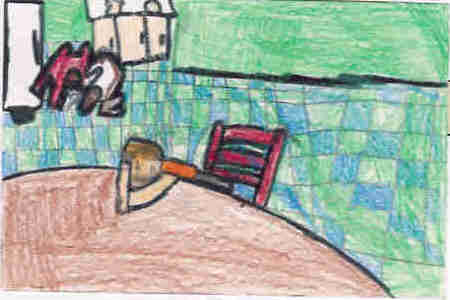 GO NATE! This book is about a boy named Nate the Great. In this book Nate has to find a prize for a smart pet contest. The prize is an empty tuna fish can with smudged gold handpainted letters on it. First, Nate looks in Rosamond?s house because that?s where the can was last seen. But he can?t find it so he looks on the sidewalk because maybe the can got knocked outside the windowsill. Not there, so then he goes to Claude?s house. ?Maybe Claude?s pig ate it,? Nate thought. He can?t find it so then he goes to Esmeralda?s house because she is smart and she doesn?t have any pets so maybe she saw it. Still can?t find it. But he still doesn?t give up. Will Nate find the prize? Well, you?ll have to read the book to find out.
I think the illustrator did a good job on the pictures because they showed how Nate felt, like the one that showed he looked everywhere and was frustrated. Rosamond?s cats were interesting because they shed their hair on command and that?s kind of strange and I like strange. Nate the Great is a good detective because he asks lots of questions, like good detectives do.
I think 1st and 2nd graders who like mysteries would want to read this book. You should read this book because of the cases Nate takes, like in this book he has to find an empty tuna fish can.