Where's My Teddy
Written by Jez Alborough
Illustrated by Jez Alborough
Reviewed by Emily H. (age 8)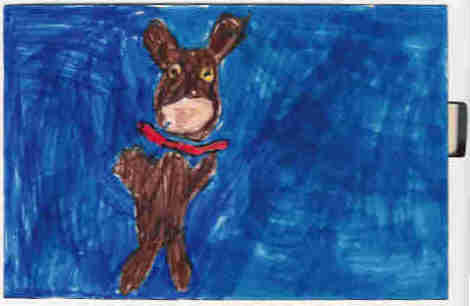 This book was about a boy who lost his teddy. He went into the woods to look for him. On the way he found another bear like his, but it was much bigger. His was much smaller. Eddie was surprised to find such a big bear. He thought it was his, but it was somebody else?s. Read this book to find out if he ever finds his teddy.
My favorite part is when the little boy got his teddy back because the big bear dropped it and the boy caught it and ran away. I liked the writer?s style because he used great word choice like, ?He tiptoed on and on until?something made him stop quite still.? At the end, when the big bear was snuggled up with his teddy bear and the boy was with his teddy bear, it made me laugh.
I recommend this book to everyone who loves Jez Alborough, bears, and teddy bears. I think all ages would like this book because it is funny.