Notes from a Liar and Her Dog
Written by Jennifer Choldenko
Reviewed by Ben G. (age 9)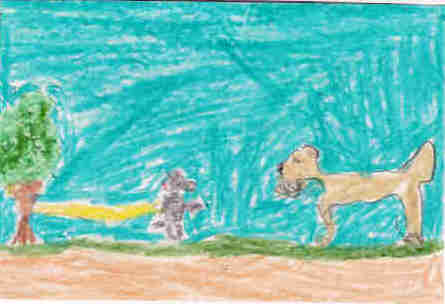 In this book Ant MaPherson is always moving, but she and her two sisters don't like moving. Ant MaPherson has a dog named Pistachio. Her dog almost gets eaten by a lion, twice. They move all the time because their dad gets new jobs in different places.
I like this book because it has a lot of action. I like Pistachio because he's wild like my dog. When I read the book I was excited because the lions almost ate Pistachio.
I recommend this book for people that move a lot to different cities. This tells you that you're not the only one that moves to different cities every time one of your parents changes their job.
Watch out for lions.