The Worrisome Wombat
Written by Bronwen Scarffe
Illustrated by Leanne Flemming
Reviewed by Reynaldo R. (age 8)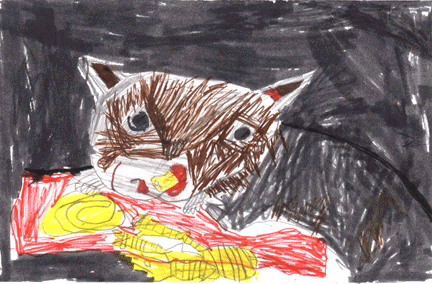 This story is about a Wombat that talks loud. He worried about his friend's. Their names were Dingo, Emu, Goanna, Joey, Kangaroo, Koala. Wombat worried about Dingo because he travels so far away that he might get lost. He is worried about Goanna because she might get sunburned. Wombat worried about Emu because he wriggles so much on his eggs. His friends get annoyed and so the next time they see him pretend that they don't see or hear him. This makes Wombat feel sad. His friends feel bad because they didn't listen to him.
My favorite part is when Wombat comes out of his house because he is going to visit his friends. It is always nice to have friends. I liked this book because it was interesting and it talked about friendship.
I think that you should read this book because its nice to have friends and get along with your friends and others too.