Penny and Pup
Written by Linda Jennings
Illustrated by Jane Chapman
Reviewed by Emma H. (age 9)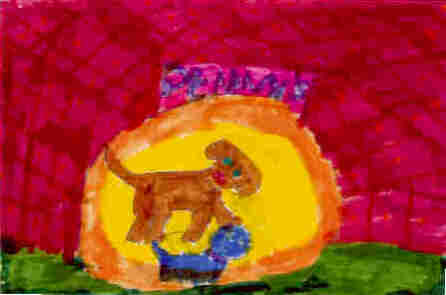 Woof! Woof! Penny is a dog who just moved into a new home. Pup is her stuffed pal who helps with all the moving. Penny doesn't want to play with any of her other friends, just Pup. Then something BAD happened to Pup, he got lost. Read this surprising tale of a dog story to find out what happens.
This is a great book because it's not too long and has beautiful illustrations you can look at. I will make a connection when I get a new stuffed animal and I don't want to let go!
I recommend this book to people who like surprises and pretty pictures. I think they would like it because the illustrations stand out and the story catches you and leaves you laughing.