The Amazing Days of Abby Hayes- Every Cloud Has a Silver Lining
Written by Anne Mazer
Reviewed by Olivia C. (age 9)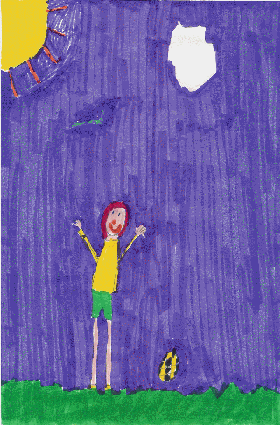 This story is about a girl named Abby. She has a brother named Alex, two sisters that are twins, a mom and dad. Abby has a best friend named Jessica. Abby wants to become a soccer star because she thinks that she does not have anything special about her. read the book to find out if Abby becomes a soccer star or not.
I liked how the author did the journal entries in the book. They were written in purple because it was Abby's favorite color.
My favorite character was Abby because she was caring and had a journal like me. For example, when her friend Natalie was sitting in the park she asked her if she wanted to play soccer.
When I was reading the book I felt like I was there. When Abby was playing soccer I felt like I was too! Another time when she was talking to her family, like I do with my family. I felt like I was home with my family when I was reading that part.
I recommend this book to 3-5 graders. I think they will like it.