The Worrisome Wombat
Written by Bronwen Scarffe
Illustrated by Leanne Flemming
Reviewed by student in PAL/CSD 6 Summer Camp II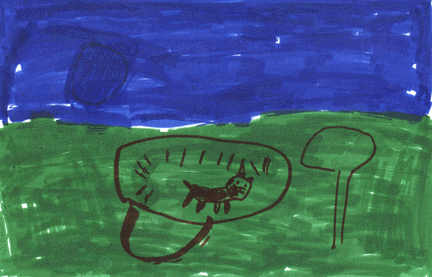 This story is about a wombat. From the very first time Wombat left his burrow he worried about everything. He worried about the other bush animals. The animals are Kangaroo, Joey, Koala, Dingo, Emu and Goanna. He was worried because he thought some of his friends would have an accident. He worried about Kangaroo because he thought she was going too fast and she might drop Joey. He was worried about Goanna because she was laying out in the sun for too long and she might get sunburned. His friends felt upset because Wombat was worrying about them when they were doing something natural. The animals then run away in different directions when they saw Wombat. This made Wombat feel sad. The animals then go to apologize to him.
I like this book because it shows how to be friends. It shows that you should not be mean to your friends by fighting with them. I like Wombat because I like animals. I had a dog at home and this book reminds me about him because he liked to play in the bushes a lot.
I recommend this book to people who like wombats, because this story is about a wombat. People who like animals would also enjoy this book, and people who worry a lot could learn from this book since they do not need to worry as much.