Mitch and Amy
Written by Beverly Cleary
Illustrated by Alan Tiegreen
Reviewed by Kristen E. (age 10)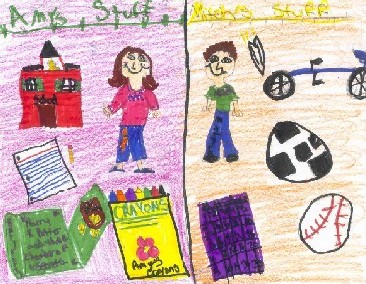 "No" "Yes"; Mitch and Amy are a typical brother and sister. They argue on a daily basis. They never agree on anything. They have two different interests, and they differ on much, much more. Will they ever come together to fight a bullie at school that they are both having problems with? Mitch and Amy is a great book to read.
I thought the book was awesome. I liked it because it was funny. If you have a brother or sister, it will remind you of your life. Mitch and Amy both changed; they finally stopped arguing and came together. While reading the story, I felt like I was right there. Beverly Cleary draws you right in. This story made me think about me and my brother Kevin.
I highly recommend this book to read. This book is great. If you are a brother or sister, this book would be a great book for you to read. Fifth grade would be a great time to read this book.