Berenstain Bears - Too Much Pressure
Written by Stan & Jan Berenstain
Illustrated by Stan and Jan Berenstain
Reviewed by Chelsea M. (age 9)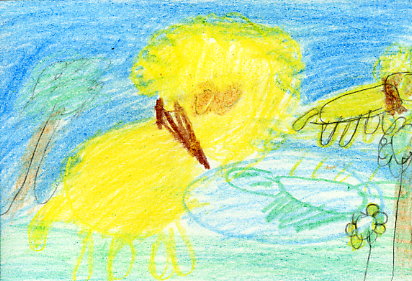 Have you been too busy in your life? The cubs had so much pressure with after-school activities that it created a lot of stress for everyone in the family, because their schedule was too full. So they each had to pick just two activities to do after school. The Berenstain Bears never had to rush around again.
I like the book, because the arguing helps me to solve problems of my own. The cubs are very, very funny in the book as characters, because when they fight it sounds like my cousins. I think the book is brilliant too because the characters are really silly by the way they treat each other.
I would recommend this book to a friend because the sister in the book argues with the brother and other kids can learn from the characters in the book. My cousins would enjoy the book too, because they bicker with their brothers and sisters and the book gives a solution to a problem that they solve about after-school activities. The schedule the bears make is a big help and many families would find this helpful.