The Poky Little Puppy
Written by Janette Sebing Lowrey
Illustrated by Gustaf Tenggren
Reviewed by Misha N (age 8)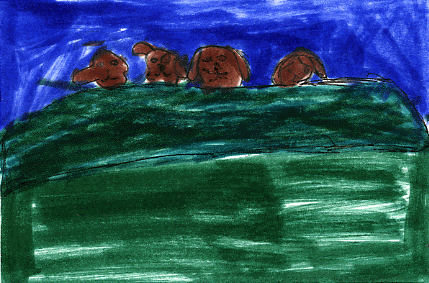 The Poky Little Puppy is about five puppies that run away to go on adventures in the wide, wide world. The lesson I learned is that if you don't listen to your parents you will be scolded and not get the good things that you want. When you listen to your parent's advice you get rewarded.
The character I liked best is the Poky Little Puppy because he was a leader and did not follow the other little puppies. The book made me think of what it would be like taking care of cute little puppies. This story reminds me of how important it is to listen to my parents.
I recommend this book because it is a good book to read about cute little puppies. This book is good for anyone who likes puppies or cute stories about them. I would recommend it for all audiences.