The Berenstain Bears and the Missing Dinosaur Bones
Written by Stan & Jan Berenstain
Illustrated by Stan & Jan Berenstain
Reviewed by Matthew C (age 8)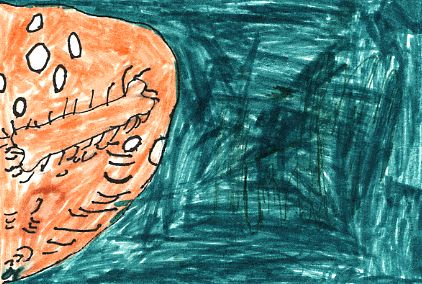 In the beginning of this story three bears go to the museum to see the dinosaur exhibit, but it was not open yet so they climbed through the window. The three bears try to help with the problem of the missing dinosaur bones. A funny thing that happens in this story is when they think they found the thief but it was just an Indian totem pole.
I liked the book because it was a rhyming book. I also liked it because it was a mystery and I liked trying to figure out what happened to the bones. I also liked the illustrations. I really did like this book because it is my favorite book ever.
I recommend this book to people how like mystery books and rhyming books. If you are in the mood for a good mystery, read this book, today!