The Hardy Boys #98 Spark of Suspicion
Written by Franklin Dixon
Reviewed by Noah E. (age 10)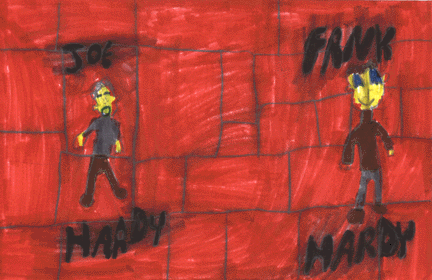 This book is about Joe and Frank Hardy. They are young detectives. In this book they are trying to find someone who is going to light explosives at a show that many people are going to be at! Just imagine what that would be like, trying to find one person out of millions!
This is a good book because it is entertaining. One entertaining part is when Joe and Frank Hardy almost get blown up! Another is when they find out who is going to light the explosives. It was a person I would never have thought of! It was really surprising! Those are parts that really pulled me in.
If you want to find out what happens to the Hardy Boys read this very interesting book. I recommend this book to people of any age who love mystery and adventure. I recommend this book because I loved the fun parts and you will too.