Sea Animals
Written by John Kaufmann
Illustrated by Elizabeth Kaufman
Reviewed by Anna S. (age 7) & Shanti S. (age 7)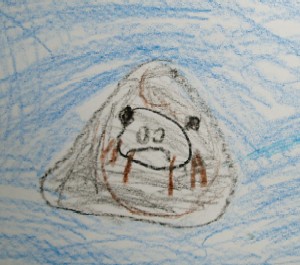 This book is a non-fiction book about sea animals. There are many facts in the book. One of the most interesting ones is about the walrus. Did you know a walrus can weigh up to 3,000 pounds? Isn't that interesting? We think it is .
We really liked the pictures in the book. They are real photographs. We also liked all of the interesting facts we learned about sea animals. This book reminded us of our trip to the aquarium. We saw a lot of sea animals there.
We would recommend this book to people who like sea animals or to people who want to learn more about them. It will teach you a lot.