Sharks
Written by Janet Palazzo-Craig
Illustrated by janet Palazzo-Craig
Reviewed by Mitchell (age 6)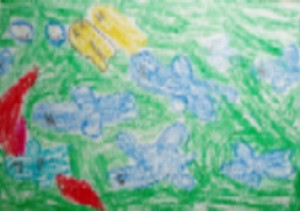 This book is a non-fiction book about sharks. It tells what they eat and where they live. It tells that there are many different types of sharks and that some are friendly.
My favorite part is when the blue shark eats a fish. This book reminds me of when we went to the aquarium. We saw all kinds of sharks. I like the pictures in the book. They really show what the sharks look like.
I would recommend this book to anyone who likes sharks or anyone who wants to learn more about sharks.