Put Me in the Zoo
Written by Robert Lopshire
Illustrated by Robert Lopshire
Reviewed by Kyra H. (age 7)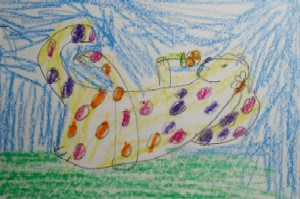 This book is about an animal who wants to be in the zoo. He does all kinds of tricks to show that he belongs in the zoo. Some kids tell him that he doesn't belong in the zoo. They say that he belongs in a circus.
I like this book because the illustrations are good and the animal is funny. He does tricks and turns colors.
I recommend this book to people who like to read Dr. Seuss books. They will like this book too!