Arthur, Clean Your Room!
Written by Marc Brown
Illustrated by Marc Brown
Reviewed by Kyra H. (age 7)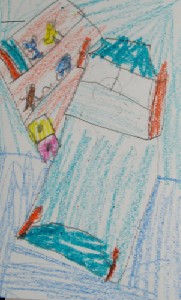 This book is about a boy whose mom wants him to clean his room. He sells his toys. Well actually people trade him for cool toys. He puts it all in DW's room so he won't get into trouble. You'll have to read the book to find out what happens when mom sees DW's room.
I like this book because it has good illustrations. I also liked the way DW helped Arthur out.It was really funny.
I would recommend this book to anyone who likes good illustrations and has a lot of stuff to clean up. There are many other Arthur books you may want to read.