Charlie and the Chocolate Factory
Written by Roald Dahl
Illustrated by Quintin Blake
Reviewed by Trevor L. (age 8) & Jonah H. (age 9)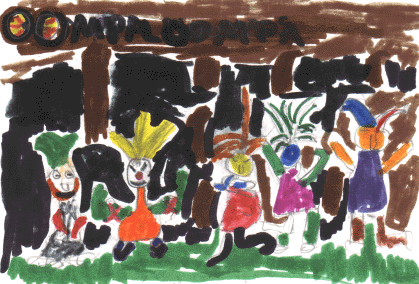 Augustus Gloop, Veruca Salt, Violet Beauregaurd, Mike Teavee, and Charlie Bucket, these lucky children got to go inside the chocolate factory. Not any ordinary chocolate factory, but a factory ran by very little people called the Oompa Loompas and the owner Willy Wonka. Willy Wonka is not little but strange.
Charlie, the main character, and the four other children got to go into the chocolate factory, because they each got one of the five golden tickets. Find out about the adventure Charlie has in the chocolate factory and the surprise at the end.
Our favorite part is when Charlie received the golden ticket because it is exciting and when Charlie got into the chocolate factory. We recommend this book to people who crave candy because your mouths will water with delight. We love this book and we think you?ll love it too!