Sharks
Written by Janet Palazzo-Craig
Illustrated by janet Palazzo-Craig
Reviewed by Mitchell (age 6)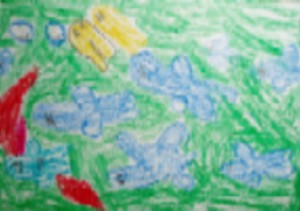 This book is about sharks and what they do. It tells what they eat and how they are born. It is a non- fiction book.
My favorite part is when the blue shark eats a fish because I like how their teeth chew on it.
I recommend this book to people who like sharks. I think it would be a good book to read before you go to the beach so you would know a shark egg if you saw one at the beach when you are on vacation.