Junie B. Jones is a Beauty Shop Guy
Written by Barbara Park
Illustrated by Denise Brunkus
Reviewed by Mitchell (age 6)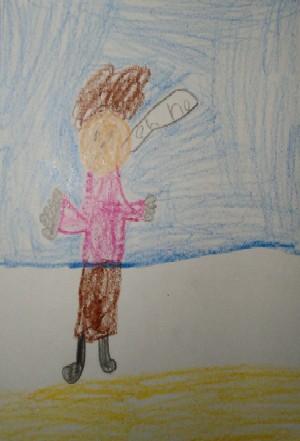 In this book Junie B.wants to be a beauty shop girl so she cuts her hair. Her mom is not happy because it sticks up. Junie B. learned the lesson to never cut your hair by yourself.
The part when she had to go to the beauty shop and get a haircut reminds me of when sometimes my dad cuts my hair. My favorite part was when Junie B. put all of the hats on her head because she looked really funny in the picture.
I recommend this book to people who like getting their hair cut. This is a really funny book! There are other Junie B. Jones books you might want to read if you like this one.