Let's go Marching
Written by Judy Spavack
Illustrated by Lane Yerkes
Reviewed by James F. (age 9)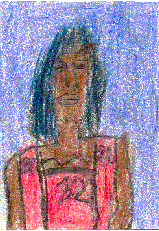 This book is about a marching group and the events that happen to them on their musical journey. While they are marching, the group sees so many things. The group meets a hog and a dog. Also, the group actually sees a ferocious lion sitting on a mat.
The unique idea in the story is that people can march and have fun at the same time. The unique idea of this story is to see wild animals and human matching and having fun. I love the illustration because it is funny. I really love the story but it does not remind of anything in my life.
I would like to recommend for everyone to read this book. It is a funny book and everyone will like it.