Monster
Written by Diane Namm
Illustrated by Maxie Chambliss
Reviewed by Anayah M. (age 11)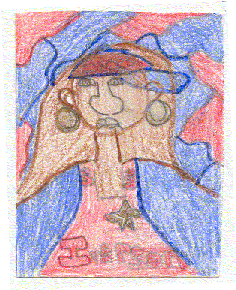 This story is about monsters and this little girl was counting them. They were coming out everywhere. The illustrations made counting monsters look fun. Even though, if I had to count monsters in real life, I would be terrified.
I think this book is really fun for little kids but I think it?s also really cute. The book is also educational because it teaches and reinforces numbers and counting. I liked the book mainly because of the illustrations. The book did not have many words but the pictures said a lot. This book is similar to a book called ?We are Singing?. That book involved many children also. As I read the book ?Monsters? I thought about going to see a scary movie.
I think that other people should read this book because it is worth reading. This book has plenty of illustrations and detailed pages. If you like monsters and happy endings, you will definitely like this book!