Monster Blood
Written by R.L. Stine
Reviewed by Alex B. (age 8) & Selmin V. (age 9)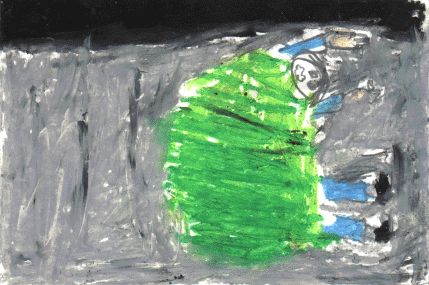 If you like to get freaked out and like to get goosebumps you?ll probably like Monster Blood.
Monster Blood starts out in front of Evan?s aunt?s house. On the same day Evan goes out of his aunt?s house to walk his dog. While he?s walking he meets a girl named Andy. Evan and Andy go to an old toy store and at the toy store Evan finds a can of something called Monster Blood. Evan begs the cashier for it and he finally gets it.
Read this book to find out what happens to the Monster Blood and prepare to get goosebumps. We liked this book because it is weird and interesting at the same time, but we can?t tell you why.