Jesse Owens
Written by Jane Sutcliffe
Illustrated by Janice Lee Porter
Reviewed by Jonah W. (age 8)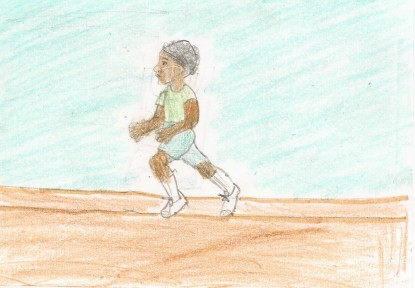 This book is mainly about Jesse Owens and how he got to the Olympics.
My favorite part was when Jesse Owens ran the 100 yard dash in 11 seconds. The coach did not believe it, so he timed it again. It still said 11 seconds. When he broke the world record, Jesse Owens was in junior high school. When he broke it, he was 14 years old. Later, he was in the Olympics. It was my favorite part because I thought it was amazing.
I felt amazed that someone can run that fast. Hitler thought that African Americans and Jews would never win the Olympics. But he was wrong.
I liked Jesse Owens the best because I thought he is an interesting African American. I think it was cool when he ran the 100 yard dash in 11 seconds.
The lesson in this book is never to give up.
I recommend this book to people who like history and nonfiction.