A Year Down Yonder
Written by Richard Peck
Reviewed by Olivia M. (age 10)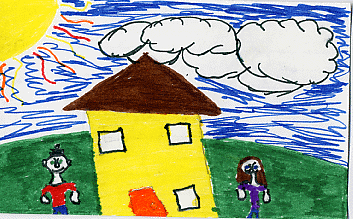 Mary Alice is a teenaged girl who lived in Chicago, and she has to go live with her grandmother who lives out in the country. She goes to live with her grandmother because her dad lost his job and her family lost their home. Right when she gets there, she has to go to school. At first she has a rough time, but as she stays longer, she fits in more. She even meets a new guy who is also from Chicago. They become really good friends. Mary Alice has to go through a lot of big changes. I think Mary Alive learned that it is good to have changes in your life because it shops you become the person you are.
I really liked this book, and I would read it over and over again because it is interesting and funny. My favorite part of the book was when a lady comes running from their attic with a just snake wrapped around her. It was funny to find out why the lady ended up like this. I thought Mary Alice's grandmother was interesting because unlike other grandmothers, she was tough and people called her gun crazy because she had a shotgun.
I do recommend this book because it is funny and interesting. If you like funny books, then you should check this book out. I think you will be fond of the ending.