David Goes to School
Written by David Shannon
Illustrated by David Shannon
Reviewed by Annetty M. (age 7) & Yulainy H. (age 7)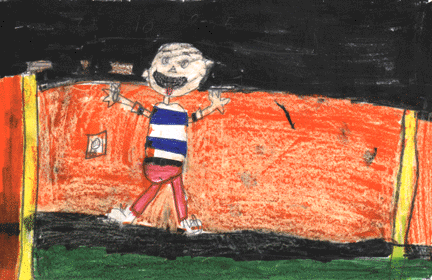 The book is about a boy in school. His name is David. He was making faces at the teacher and at the children. When he made faces he looked like a monster. The teacher tells him what to do. Like the teacher said, "Sit down, David!" The teacher said to David, "I don't care who started it!" And the teacher said, "Don't chew gum in class."
The book is great because it has funny parts. My favorite part is when the teacher says, "David have you finished yet?" The pictures are great. They make us laugh because they are very funny. One funny picture is when David chewed gum because it's colorful and it shows his teeth.
If you like to make a mess, you should read t his book. We recommend this book because the pictures are very funny and exciting!