Blister
Written by Susan Shreve
Illustrated by Zachery Baldus
Reviewed by Lark M. (age 10)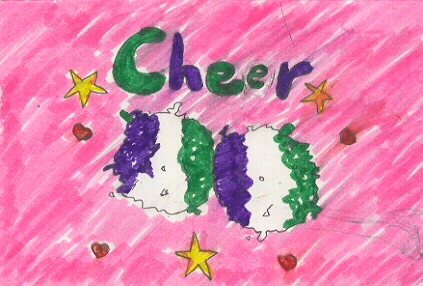 Alyssa's life has fallen into a real mess. First of all, her mother was going to have a baby, Lila Rose, but she died in birth. So Alyssa's mom can't stop crying, and her parents can't stop fighting. Her father decided to move them to a new city, and move himself to a separate apartment. Nobody gave her a choice. Alyssa decides to take control. She renames herself Blister, so she has a new idenity for her new school. She goes to school with a new attitude and a new wardrobe (stolen from her dad's girlfriend.) Will things look up for Blister? Will her life completely change if she makes the cheerleading squad?
I enjoyed the book because it was just like a real teenage girl, going through changes. My favorite part in the book is when her father discovers that she stole some of his girlfriend's clothes. I liked this part because it was very suspenseful. The character that I found most interesting was Blister. She was on an emotional roller coaster ride when her dad left her. As Daisey G. would say, "Just like elastic."
This is a very well written book, and I recommend it. I think that it would be most appealing to girls, but would not be so great for boys. The thing that might interest readers the most would be that it is written like a real teenage girl's life, with high drama and plenty of problems.