Kat Kong
Written by Dav Pilkey
Illustrated by Dav Pilkey
Reviewed by Dylan K. (age 7) & Jordan Se. (age 7)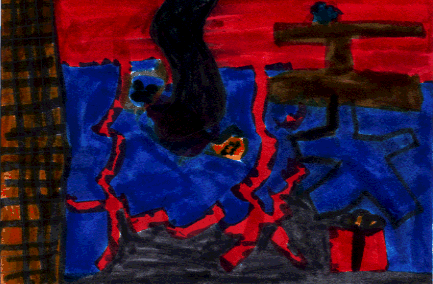 The story is about the ferocious Kat Kong trying to destroy Mousopolis. When the mice were getting chased by Kat Kong, Kat Kong tripped over a tuna fish can. One of the mice, Captain Charles Limburger, tried to trick Kat Kong into taking a present with a bomb in it. Does Kat Kong fall for the trick? Read and find out!
We like the book alot. Our favorite part was when Kat Kong said, "MMMMMMMMMMMMMMMMMMEEEEEEEEEEEEEEEEEEOOOOOOOOOOOOOOOOOOWWWWWWWWWWWWWWWWWW!" because Kat Kong fell for the mice's trick. We like the pictures because the mice and Kat Kong are real photographs. Our favorite character was Kat Kong. He was really funny because he kept falling for the mice's tricks.
We recommend this book because it's funny. We think the funniest part was when Kat Kong fell from the Romano Inn. Maybe you will think this is the funniest part also. Kids will probably like this book because it is funny. Read and you will find out!