Tales of a Fourth Grade Nothing
Written by Judy Blume
Illustrated by Roy Doty
Reviewed by William T. (age 10)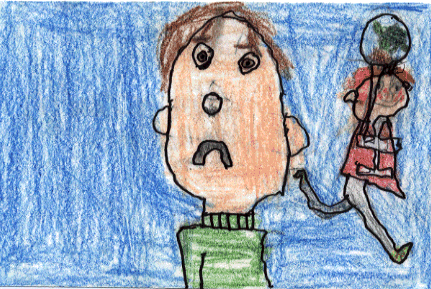 Have you ever felt frustrated by a younger brother or sister? In the book, Tales of a Fourth Grade Nothing, there are two characters named Fudge and Peter. Fudge is always getting into trouble. Fudge always drives Peter crazy. He gets into his brother's things. He also has a bird name Mr. Feathers who speaks Spanish!
As I was reading this book, I felt like Peter does sometimes because I have a younger brother. Sometimes he makes me mad. My favorite part was when Fudge lost his two front teeth.He jumped off of a jungle gym because he was trying to fly like a bird. If you have read other books by Judy Bloom about Peter and Fudge, you'll like this one, too.
I recommend this book for boys and girls who have brothers or sisters. If you like to read books about families with weird name like Fudge check out Tales of a Fourth Grade Nothing.