The Horse and his Boy
Written by C.S. Lewis
Illustrated by Paul Baynes
Reviewed by Daniel G. (age 11)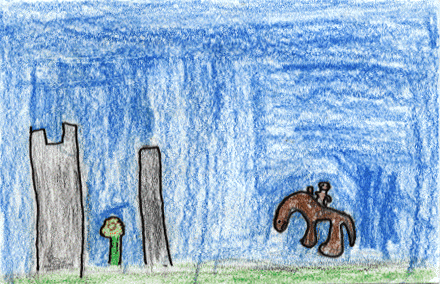 Have your parents ever said they would give you to a man who will use you as a slave? It happened to a boy named Shasta. He heard his parents talking about it so he stole a horse and ran away. When he sees a person on horse back... Well you'll have to read the book to find out the surprise ending for Shasta.
In The Horse and his Boy, my favorite part is when they go to war because the boy gets a shocking surprise. This book reminds me of our horse Alibi on the farm because the horse in the book goes very slow and our horse went very slow. There are a lot of other books by this author. One is The Magicians Nephew. I like this book because it is about a boy who wants an adventure.
I recommend this book to kids ages 9 and up. If you like C.S. Lewis books this is for you. Adults like this book. It has many adventures.