Armadillo Tattletale
Written by Helen Ketteman
Illustrated by Keith Graves
Reviewed by Christopher C. (age 7) & Kyohei M. (age 8)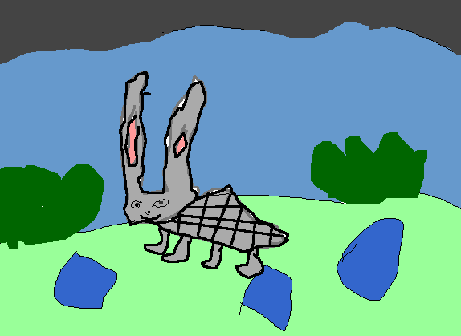 At one time Armadillo had very big ears. "Armadillo's ears were as tall as a jackrabbit's and as wide as a steer's horns." Armadillo LOVED to eavesdrop. When animals told stories to other animals, Armadillo told more animals what he thought he heard but he often told them the wrong thing. He always cried when he got in trouble. Everyone gave Armadillo the what-for and the how-come and the why-not. When Alligator found out that Armadillo had told tales about her. . . well you'll have to read the book to find out what happens but we can tell you that Armadillo learned his lesson to never tell tales.
We think this book is funny because Armadillo's ears are long and they stick up above his hiding place while he is eavesdropping but none of the other animals noticed. Our favorite part was when Armadillo cries. The illustration shows him crying buckets of tears. You have to read this book because the illustrations will make you laugh out loud. I (Kyohei) like the illustrations because Keith Graves used dark colors. It makes me (Chris) laugh when Armadillo's ears were sticking out of his hiding place. We liked when Armadillo messed up what he heard and told other animals the wrong thing. It's like playing the game of Telephone!
We recommend this book to people who tattletale themselves. We also recommend this book to people who like animals talking in stories. Everybody who likes animals would like this book. People who like to read folk tales would also like this story.