The Widow's Broom
Written by Chris Van Allsburg
Illustrated by Chris Van Allsburg
Reviewed by Rebecca S. (age 8) & John B. (age 7)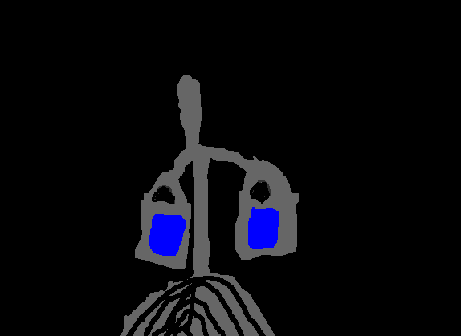 One day a witch fell from the sky. Her broom lost its power without warning. She fell in a garden that belonged to a widow named Minna Shaw. The witch couldn't stand up on her own. Minna Shaw helped her to bed. When the witch woke up her wounds had healed. Another witch came down from the sky. The first witch got on the back of the broom and they flew off together. Minna Shaw was not surprised that the witch had gone. The witch left her broom behind. Minna Shaw guessed that it had lost its power. She began using it around the house. One morning she was still in bed when she heard a noise coming from the kitchen. She saw the broom sweeping the floor all by itself! She learned the broom could do many things. One day the broom was sweeping the road when two of the neighbor boys came and teased and hit the broom. The broom whacked them in the head. That evening her neighbor, Mr. Spivey, and some men came to take the broom. If you want to find out what happened to the broom, you will have to read the book.
We liked the part when the witch landed in Minna Shaw's garden because Minna Shaw looks really scared. "The broom reminds me (Rebecca) of my parakeet because when the broom moves it looks like my parakeet does when it's walking on the floor." The broom reminds me (John) of when my puppy goes crazy. She bites me like the Spivey's dog bit the broom. The illustrations look real even though they are black and white. The pictures have surprises in them such as when the witch is standing and she looks like a real woman instead of a witch.
We recommend this book to people that like to imagine things like magical brooms. We also recommend this book to people who like realistic illustrations.