Evil Queen Tut and the Great Ant Pyramids
Written by Dan Greenburg
Illustrated by Dan Greenburg
Reviewed by Wil H. (age 8)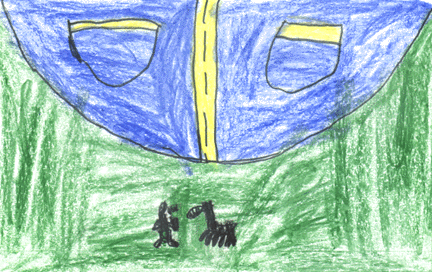 This book is about a boy named Zack. He goes to the Horace Hyde-White School For Boys in New York. He is ten and a 1/2, and his parents are divorced. Zack was on a class trip and he found some ant hills. After lunch, Zack ate some stuff that made him shrink to the size of an ant. The lesson that Zack learns is to never eat somebody's food without that person's permission. I liked it because it's very funny. My favorite part is when somebody almost sat on him. I like Zack because he is funny.
This book is like lots of his other books by Dan Greenburg.
I recommend this book because the book teaches you something. People who like funny books would like this book a lot.