Freckle Juice
Written by Judy Blume
Illustrated by Sonia O. Lisker
Reviewed by Lily S. (age 7) & Danielle H. (age 8)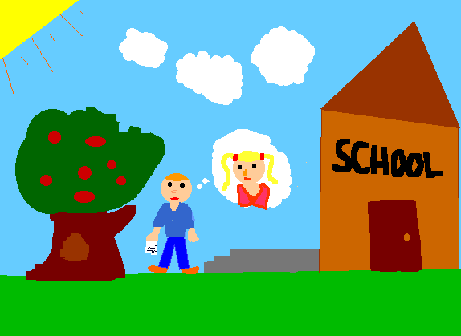 Have you ever wondered how it feels to be tricked by a girl in your class? Well, you're not the only one in the world! This book is about a boy named Andrew Marcus. He wanted freckles more than anything! One day Sharon (another girl in Andrew?s class) whispered, "I know a way to get freckles." "You do?" said Andrew. "Yup. It has been in my family for years," answered Sharon. Andrew pays fifty cents to Sharon, and Sharon gives the recipe for freckle juice to Andrew. Andrew mixes the ingredients and drinks it. Read the book to find out if he gets freckles or not!
I (Danielle) think this book is good because I like the way Sharon is tricky. I (Lily) liked the book because it's a humorous book! This book isn't sad, touching, or a mystery. It is just a natural funny lifetime story! Judy Blume has written many other funny books like: Tales of a Fourth Grade Nothing, Super Fudge, and more!
We recommend this book to people who want freckles and all Judy Blume lovers! So don't just stand there, read Freckle Juice!