Welcome to the House of Death
Written by R. L. Stine
Reviewed by Yesica G. (age 12)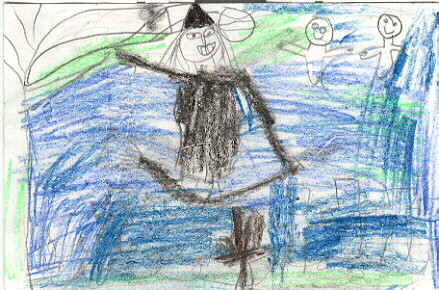 Amanda and Josh thought that there was something unusual around the house. Some ghosts appeared in their house that scared them all the time. Until one day Amanda and Josh decided to run away because they were scared of the ghosts. Their mom was worried because she thought something terrible had happened to them. Read to find out what happens to Amanda and Josh.
The most interesting part of the book for me was when the ghosts started to appear in the house and scared the people who lived in it. The interesting part was when the ghost scared Josh. His hair went up because he was scared and he got goosebumps on his skin. I imagined that the ghost was ugly, with a red butt, sharp horns and sharp nails to scratch. Also I imagined that the ghost is transparent and that they see us sometimes. They give me the creeps.
I recommend this book to boys and girls that like to read ghost books and that they aren't scared of ghosts. I've even heard stories that some people talk with ghosts.