Mustangs and Wild Horses
Written by Giles Andreae
Illustrated by William Munoz
Reviewed by Beth P (age 9)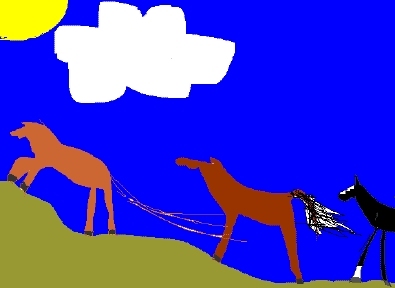 This book is about wild horses. Lots of people torture the horses and try to kill them. One lady went to the government and that no one should torture the horses. A couple years later there are too many horses. I you want to find out what happens to the horses, so read this book.
This book is great for people that want to learn about the wild horses. There are not drawings but there are photos. These pictures make the book look more interesting. The author also makes the book sound like you're right there. I would recommend this book to anyone who takes an interest in horses.
I recommend this book because it is a very good book on wild horses. This book would be great for anyone who enjoys horses.