The Berenstain Bears Count their Blessings
Written by Stan & Jan Berenstain
Reviewed by John O (age 8)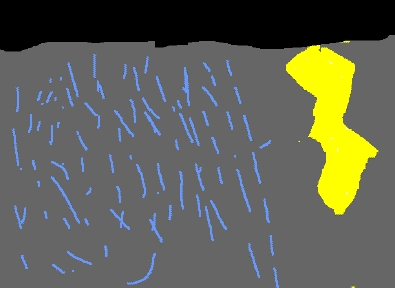 This book is about a tree that doesn't get struck by lightning. The bear family is inside their house drinking hot cocoa and sister bear wants to go to Lizzie's house to play. Brother bear wants to play with Fred. They thought that they would get struck by lightning and they didn't because it is 5,000 feet away.
I like this book because I like storms because I'm inside nice and cozy. I also like bears. The bears in this story are really funny.
I recommend this book to people that like bears and storms. If you like funny books, you will like it, too.