Touchdown for Tommy
Written by Matt Christopher
Illustrated by Foster Caddell
Reviewed by Danny O (age 9)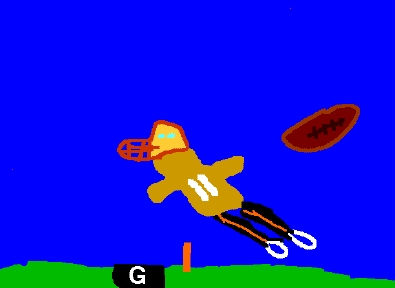 This book is about a boy named Tommy who is a really good football player. He has no parents and he wants to stay with the Powells. He plays on Mr. Powell's football team. He plays left end and right end but he is better at left end. He plays left end the most.
In my opinion, this book is exciting!!! It's exciting when something bad is going to happen something good happens instead. Tommy is cool. His friend David is cool, too and they both play football. It's fun to play football with your best friend. This story is full of football action!
I think you should read this book because it's really cool. I think people who like to solve problems and like football should read this book.