Tuff's Luck
Written by Jenny Dale
Illustrated by Mick Reid
Reviewed by Ida N (age 8)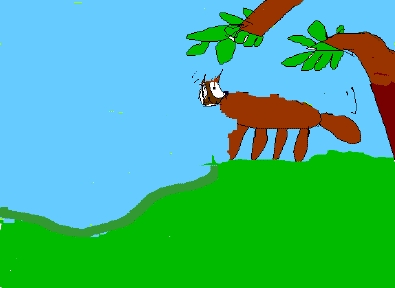 This book is about too boys named Cris and Neil, one girl named Emily, a Jack Russell Terrier, and another dog named Sam. Neil and the dogs go to camp near the woods, and then Tuff starts to bark for Neil and Cris to come.
I like this book because there are dogs in this book. I also like this book because the pictures are really good. I also like it because I like to camp.
I suggest that you read this book because there are dogs and a lot of words in this book. If you like dogs and you like a lot of words on a page you will like this book.