The Life You Imagine: Derek Jeter
Written by Derek Jeter
Reviewed by Connor L (age 9)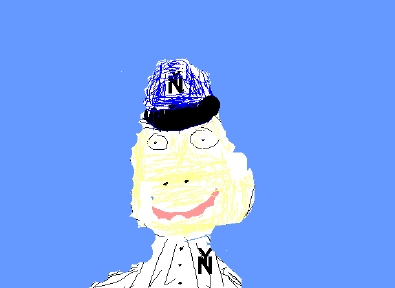 This book is about Derek Jeter's life. His sister's name is Sharlee. He tells you when he was just a little boy he loved the Yankees. Derek also liked soccer and basketball. He was really good at basketball. Now you could see Derek has an interesting life. This book is about Derek Jeter and how he got to the major leagues. His friends from major league are Alex Rodredgez and Nomar Garciaparra.
I think this book is awesome because Derek Jeter is my favorite player on the New York Yankees. The author was good at telling all about his life. The pictures showed Derek from a little boy, through high school and in the pros.
You have got to read this book. You should read this book if you like action. I recommend that people read this book because it's about Derek Jeter. If you are a person who likes to read about baseball I suggest you read this book.