World's Greatest Valentine
Written by Terry Collins
Illustrated by Mark O?Hare
Reviewed by Morgan D (age 9)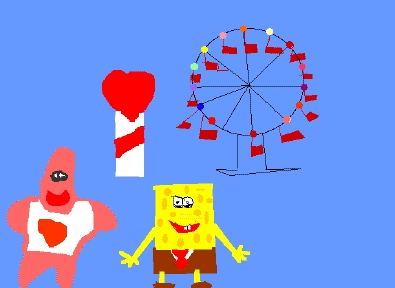 It is Valentine's Day in Bikini Bottom. Spongebob has an adventure to give everyone a Valentine card. Spongebob's best friend Patrick has a big surprise ahead of him. Spongebob takes Patrick to the fair. Spongebob takes him on most of the rides. Then comes the moment Patrick has been waiting for but Sandy is late. Read the last part to find out what happens.
In my opinion, I think this book is funny. I like the part when Spongebob is on the ferris wheel. The pictures are good and make the story even better.
I think you should check the book out. If you like funny Spongebob books, then this is the book for you.