Holes
Written by Louis Sachar
Reviewed by Todd W. (age 9)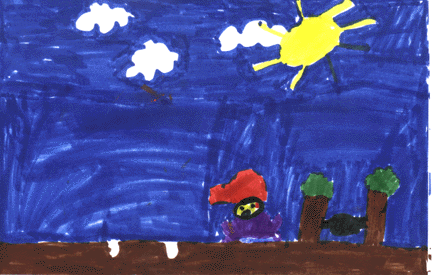 The book "Holes" is about a boy named Stanley who gets in trouble and has a choice, either to go to jail or to go to a jail camp called Camp Green Lake. Stanley chose Camp Green Lake. At Camp Green Lake everybody had to dig holes in the hot sun. When Stanley arrived at Camp Green Lake he met a kid named Zero. When Zero ran away it was up to Stanley to save him.
I think about this book when I get in trouble. Zero changed from the begninning of the story to the end. He was nice at the beginning. At then end Zero was mean, but only to the counselors. The moral of this story is if you are bad, bad things will happen to you.
I think this book was sort of strange because the counselors had guns. The guns make me think about how scared the kids must have been.
I recommend this book to kids that get in trouble.