The Giving Tree
Written by Shel Silverstein
Illustrated by Shel Silverstein
Reviewed by Eden E (age 9)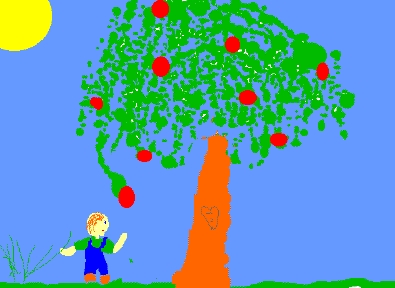 The Giving Tree is about a boy who grows up with a tree. They become great friends. During the story the tree helps him through his life. The character grows up really fast and needs a lot. Wait a second I'm GIVING it away! Ha! Ha! Ha!
The Giving Tree is one of my favorite books. It's so cool. The boy dresses himself up with her leaves. He also needs the tree all through his life. The tree seems really nice and she'll give the boy what ever he needs. They are best friends. I think the tree lives in his back yard or maybe somewhere he lives.
This book is awesome. If you've never read this book you're missing out on a real good book.
If you like stories that go through a life. I think you should read The Giving Tree.